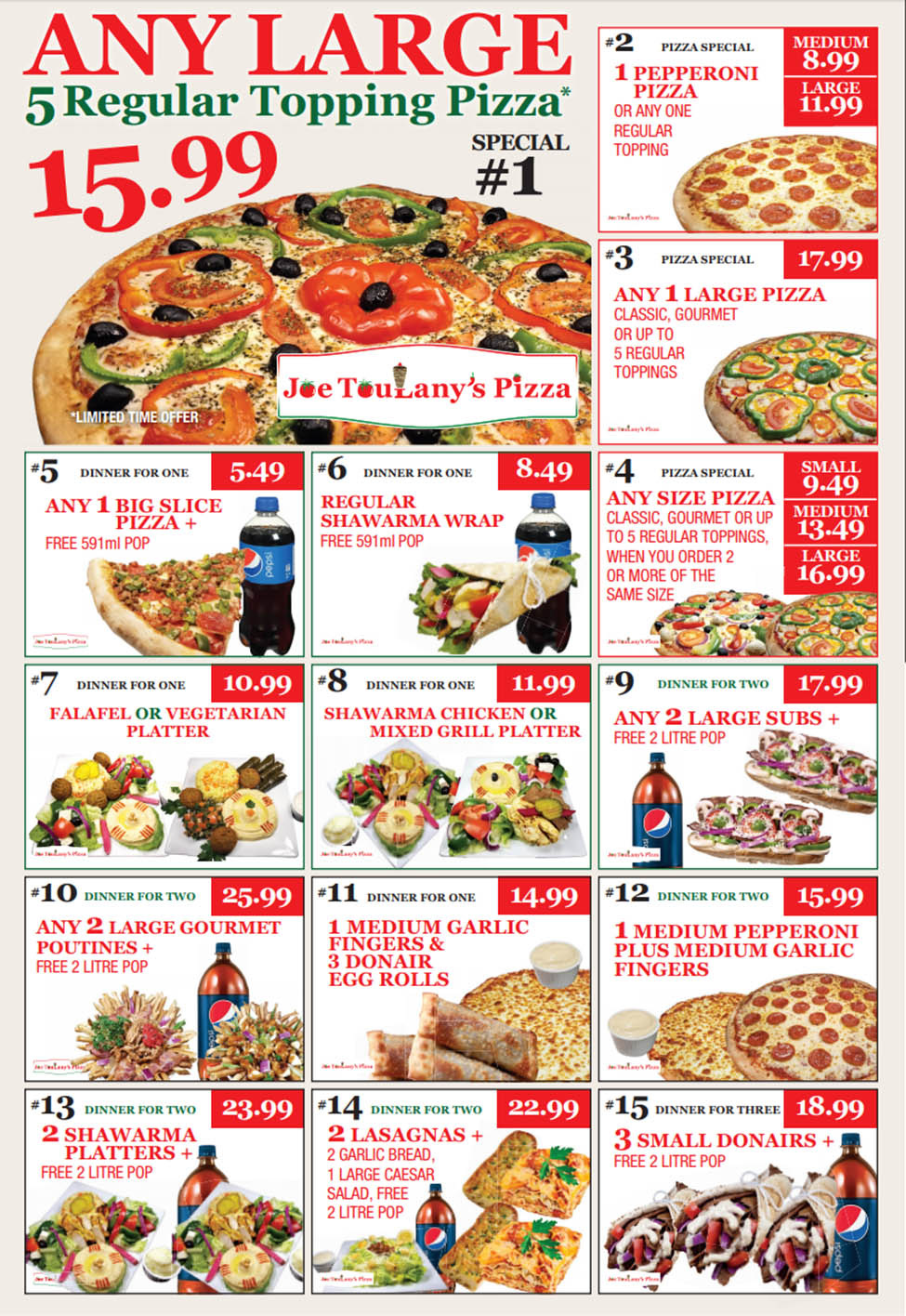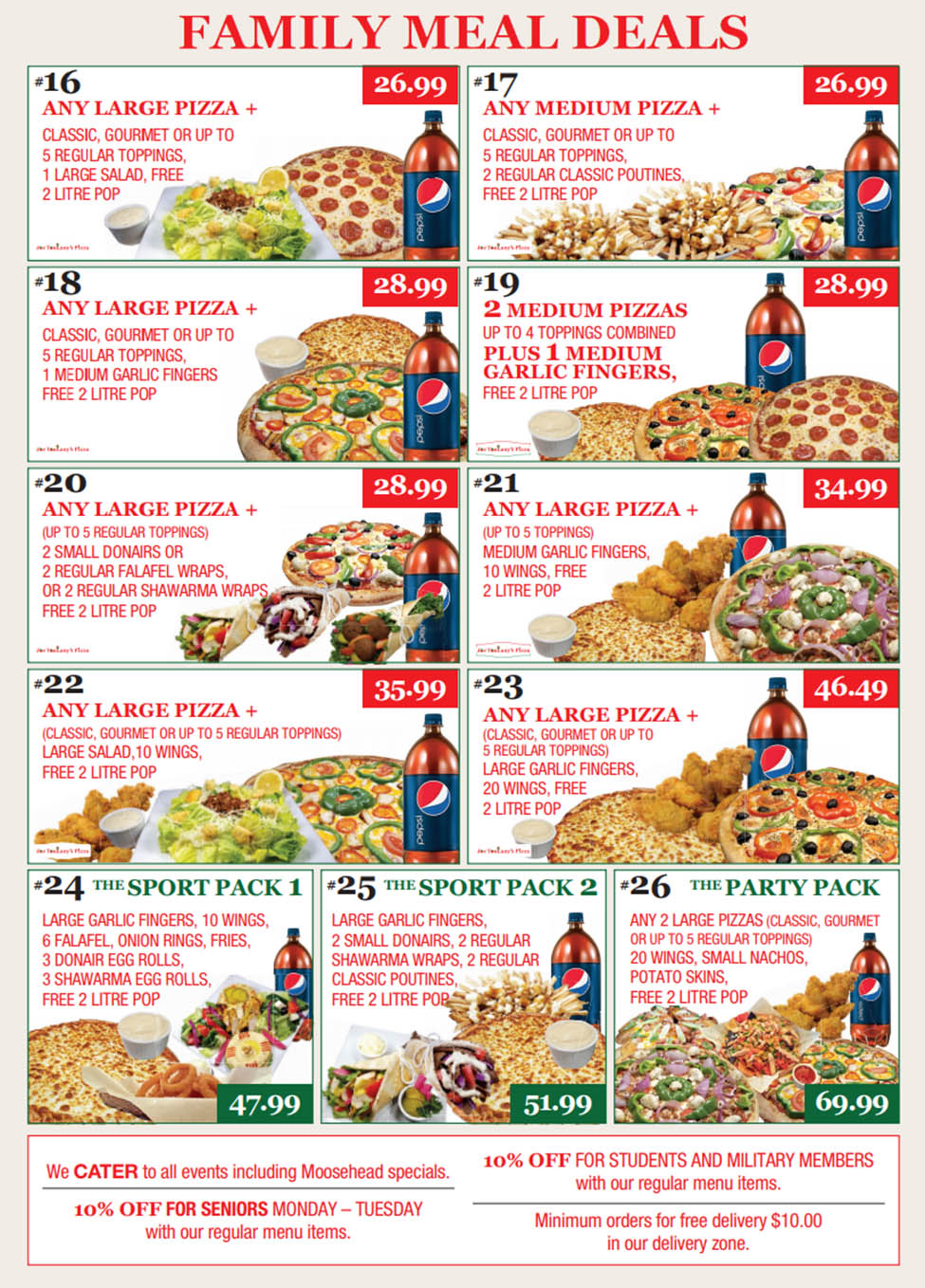 THE TOULANY NAME
Joe Toulany's Pizza remains one of the few independent family owned businesses in the Dartmouth.The Toulany family has been famous for their donairs on the east coast for many years.  The business and all of the recipes are from Joe Toulany .He continues to serve real East Coast style Pizza with hand tossed dough made daily and his own homemade pizza sauce.Joe uses only the best and freshest products including 100% mozzarella cheese.Pizza's are made to order with toppings of your choice.We also sell pizza by the slice.We strive to only use fresh local ingredients whenever possible.Our sauces are homemade with our own recipes. We hope you enjoy eating with us. We cater Meetings, Large Parties and Corporate Functions. Come try one of our famous Toualay Donairs.
TRY OUR NEW POUTINE BAR!
Our Custom Poutines are made Fresh with so many options to choose from starting with Traditional to Gourmet including Halal, Gluten Free and Lactose Free. We serve them with fresh hand-cut fries plus nine other styles. We use Real Curds and nine other choices of fresh cheese topped with our own signature spicy gravy and more to choose from. Loaded with huge selections of meat such as pork. Chicken, beef steak, seafood and lots of vegetables.
Our Pizza & Family Meal Specials